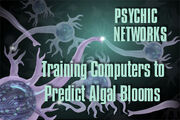 Images identified with
{{PD}}
.
When adding a PD tag, also specify why the image is PD. Has the author released it into the PD? Is the image old enough to be PD? Is it PD because it was created by a particular government? Is it PD because a user of Wikia created it and has uploaded it as PD? If you will be using a lot of PD images on your wiki, you may want to expand these tags and have more specific information included within them.
Pages in category "Public domain images"
This category contains only the following page.
Media in category "Public domain images"
The following 20 files are in this category, out of 20 total.
Ad blocker interference detected!
Wikia is a free-to-use site that makes money from advertising. We have a modified experience for viewers using ad blockers

Wikia is not accessible if you've made further modifications. Remove the custom ad blocker rule(s) and the page will load as expected.