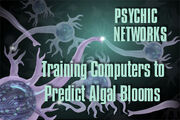 Parapsychology is the study of the evidence involving phenomena where a person seems to affect or gain information about something through a means not currently explainable within the framework of mainstream, conventional science. Proponents of the existence of these phenomena usually consider them to be a product of unexplained mental abilities. An alternative, more critical view, suggests that it is natural for people to imagine unusual mental abilities like telepathy, but they do not actually exist.
Some Parapsychology Topics
Edit
Global Consciousness Project
Noosphere
Out of Body experiences
Remote Viewing
Stargate Project (see Remote Viewing)
Telekinesis
Telepathy
Ghosts
Psychokinesis
Ad blocker interference detected!
Wikia is a free-to-use site that makes money from advertising. We have a modified experience for viewers using ad blockers

Wikia is not accessible if you've made further modifications. Remove the custom ad blocker rule(s) and the page will load as expected.